Xootz Skateboard 24 inch Smiley checkerboard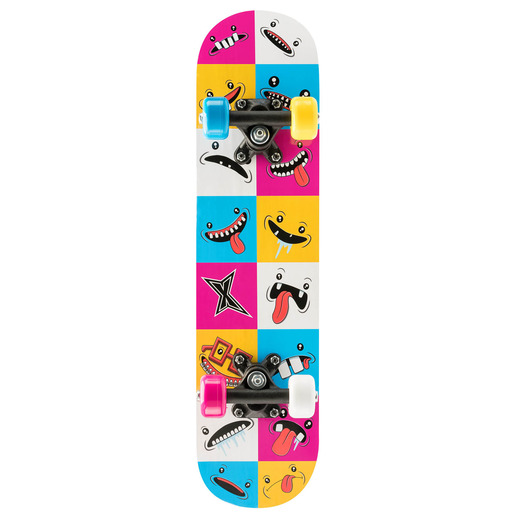 Price £20.00
BUY NOW!
Xootz Skateboard 24 inch Smiley checkerboard
Xootz Skateboard 24 inch Smiley checkerboard - "Budding skaters will love practising their skills with this 60cm Smiley Checkerboard Skateboard from the Xootz range.It'??s time to skate! Whether they'??re total beginners or they'??re already good at skating, this child-friendly skateboard is perfect for all their outdoor adventures. With an exciting design and plenty of safety features, children are sure to be delighted by this 60cm skateboard.Product features:Short double-kick skateboard for active planComes with an anti-slip grip-tapeHard-wearing grippy PVC wheelsMade from thick maple deck to withstand the impact of skatingBright and colourful Smiley Checkerboard designApprox. dimensions '?? 8cm (H) x 15cm (W) x 60 (D) cmBring home even more garden-friendly fun with our full range of scooters, bikes, skateboards and more here at The Entertainer.For ages 3-10 years."
Made by: n/aCategory: Toys
Item Code: ENT549993
FREE 30 minute Click & Collect at 90 UK stores.
Customers who purchased "Xootz Skateboard 24 inch Smiley checkerboard" also looked at: