WinFun Remote Control Rainbow Pup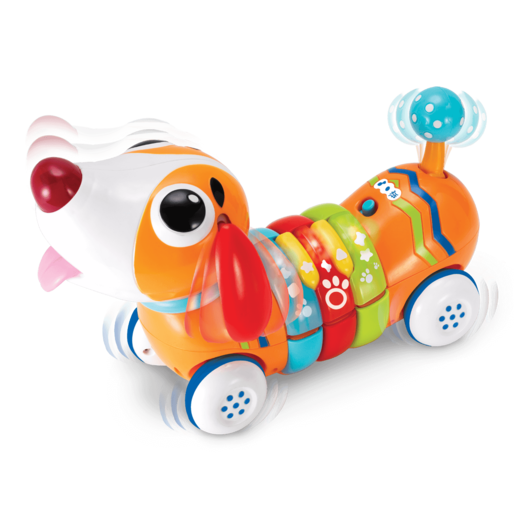 Price £18.75
BUY NOW!
WinFun Remote Control Rainbow Pup
WinFun Remote Control Rainbow Pup - "Learn and play with the adorable Remote Control Rainbow Pup. Press the chunky, rainbow buttons of the pup's back to trigger fun phases and explore early letters and shapes learning. Switch to the music mode for catchy melodies and sound effects! There are zany sound effects on the remote control as well. Use the controller to walk the cute sausage dog puppy forwards or backwards. As he walks, his ears will swing, and his tail will wag happily! Batteries required for remote control. Adorable puppy learning and play for 18 months and over."
Made by: n/aCategory: Toys
Item Code: ENT536117
FREE 30 minute Click & Collect at 90 UK stores.
Customers who purchased "WinFun Remote Control Rainbow Pup" also looked at: