VTech Talk & Learn Smart Phone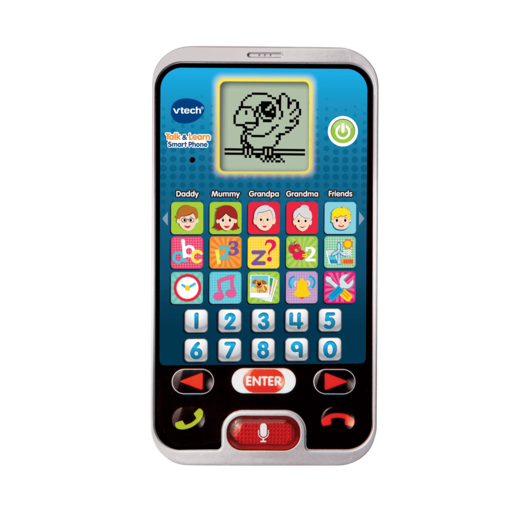 Price £13.00
BUY NOW!
VTech Talk & Learn Smart Phone
VTech Talk & Learn Smart Phone - "VTech Talk & Learn Smart Phone Dial up the fun with the feature-filled VTech Talk & Learn Smart Phone. You can talk on the phone just like your parents, and learn lots of new skills on your first ever smart phone. There are 10 different games and learning activities, which can help you practice your ABCs and 123s. And there's a friendly parrot to guide you through the features, who even responds to voice activation. Other things you can do include playing music games, interacting with photos on the screen and learning how to tell the time on an analogue clock. Plus, there are five fun ringtones to choose from. Character buttons like Mummy and Daddy are great for memorising important phone numbers, as you can change the pre-programmed numbers to make your own phone book. The fun design looks a lot like a real smart phone, and it's really sturdy for when it gets dropped. Suitable for chatty kids aged from 2 to 5."
Item Code: ENT534099
FREE 30 minute Click & Collect at 90 UK stores.
Customers who purchased "VTech Talk & Learn Smart Phone" also looked at: