VTech Stack Sort & Store Tree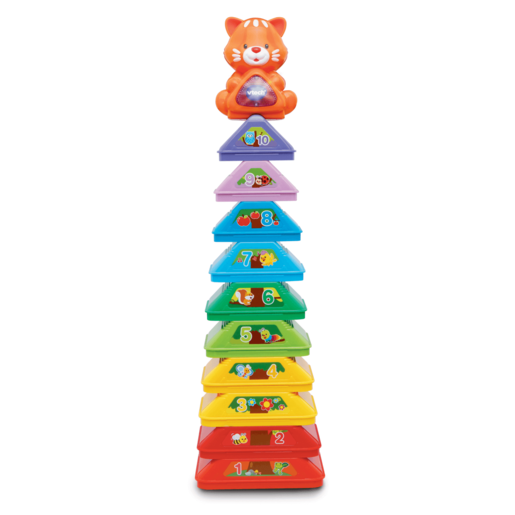 Price £15.00
BUY NOW!
VTech Stack Sort & Store Tree
VTech Stack Sort & Store Tree - "Little one's will love this VTech Stack Sort and Store Tree. Stack and sort the 10 different coloured pieces and place the cute cat on top! The VTech cat with a light-up button fits on each piece so you can stack your tree as short or high as you like. Place the cat on each piece to learn colours, numbers and animals and to also help develop motor skills. Press the big light-up button on the cat to hear fun sounds and music! Listen to the four happy sing- along songs, age-appropriate vocabulary, encouraging fun phrases and jolly melodies! This VTech toy is for ages nine months and up. Please note: 1 x AAA battery is included."
Item Code: ENT525840
FREE 30 minute Click & Collect at 90 UK stores.
Customers who purchased "VTech Stack Sort & Store Tree" also looked at: