Tomy Toomies - 2-in-1 Transforming Tractor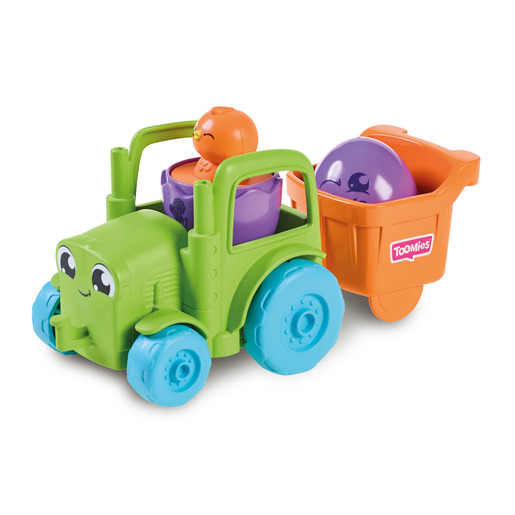 Price £8.00
BUY NOW!
Tomy Toomies - 2-in-1 Transforming Tractor
Tomy Toomies - 2-in-1 Transforming Tractor - "Kids will have so much fun making up countryside adventures with this 2-in-1 Transforming Tractor from the Tomy Toomies range. Whether they'??re working on the construction site or hauling important farm equipment, this free-wheeling friend is up to the job. Kids will love switching from truck to trailer, using the included Hide & Squeak eggs to inspire imaginative fun.Product features:Arrives with 1x Transforming Tractor and 2x Hide & Squeak EggsEasily converts from a tractor into a truckPerfectly sized for little handsBright and colourful designDon'??t forget to browse the rest of the Tomy Toomies collection here at The Entertainer. There are plenty more engaging toys to discover.For ages 1-5 years."
Item Code: ENT552919
FREE 30 minute Click & Collect at 90 UK stores.
Customers who purchased "Tomy Toomies - 2-in-1 Transforming Tractor" also looked at: