Tomy Toomies 2 In 1 Load & Go Plane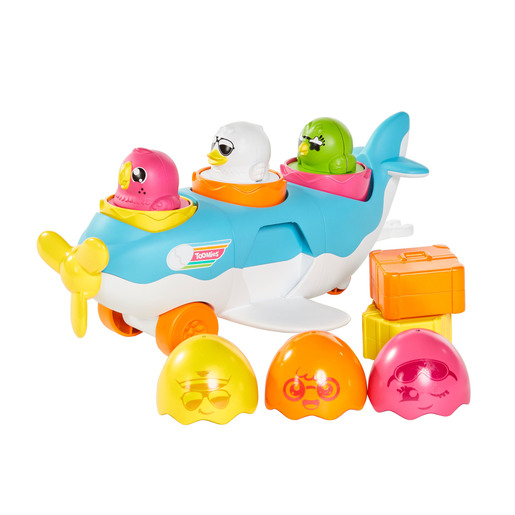 Price £15.00
BUY NOW!
Tomy Toomies 2 In 1 Load & Go Plane
Tomy Toomies 2 In 1 Load & Go Plane - "Let little imaginations soar with this 2-in-1 Load &Go Plane from the Tomy Toomies range. Kids will love pushing along this colourful Load &Go Plane. They can spin the propeller and push their toy along their imaginary runway before taking flight. The fun doesn't stop there, though. Kids can adjust the plane by removing sections to customise their playtimes. Plus, they can load on the egg passengers and shape cargo to get ready for take-off. There are lots of shape sorting options, as well as sound-effects, to make playtime even more engaging. For ages 12 months and over."
Item Code: ENT549055
FREE 30 minute Click & Collect at 90 UK stores.
Customers who purchased "Tomy Toomies 2 In 1 Load & Go Plane" also looked at: