Tiny Pong Solo Table Tennis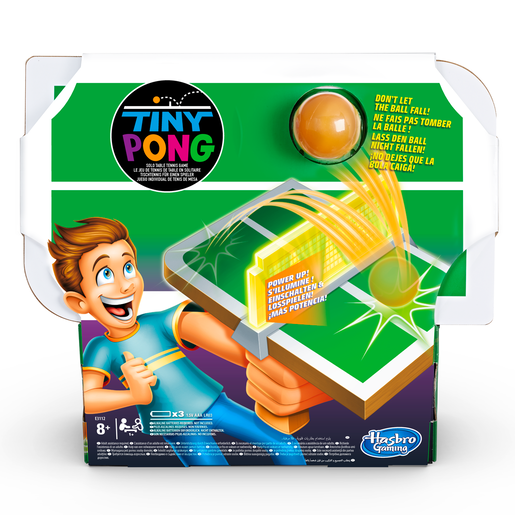 Price £10.00
BUY NOW!
Tiny Pong Solo Table Tennis
Tiny Pong Solo Table Tennis - "Experience exciting bouncing action in the palm of your hand with Tiny Pong Solo Table Tennis. Launch the ball and bounce it repeatedly on the court to build up the points, keeping going as long as possible to rack up as many points as possible — but can you master Expert mode? The game responds with cool lights and sounds, as players try to get the highest score possible and become the Tiny Pong champion! Suitable for children aged 8 years and over."
Made by: Hasbro GamesCategory: Toys
Item Code: ENT542503
FREE 30 minute Click & Collect at 90 UK stores.
Customers who purchased "Tiny Pong Solo Table Tennis" also looked at: