Sylvanian Families Beechwood Hall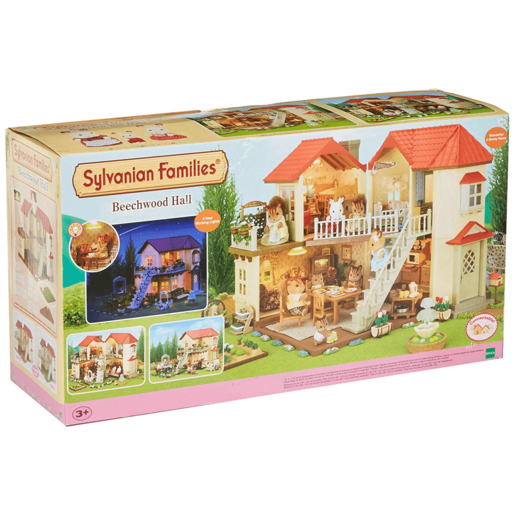 Price £69.99

+ FREE DELIVERY
BUY NOW!
Sylvanian Families Beechwood Hall
Sylvanian Families Beechwood Hall - "The Sylvanian Families Beechwood Hall is an impressive, luxury home for your Sylvanian Families collection. With five rooms, across two floors, there's plenty of room for all your favourite Sylvanian figures. There's also a wrap-around balcony and a reversible floor panel that can be used for extra living space, or as a gorgeous garden area. Move the staircase around to set up Beechwood Hall exactly how you want, and then let your Sylvanian Family enjoy exploring their new home. Attach the Sylvanian Families Cosy Cottage to build your Sylvanian Village. Batteries not included. A high-quality, Sylvanian Family collectible home for 3 and over."
Made by: Sylvanian FamiliesCategory: Toys
Item Code: ENT536314
FREE 30 minute Click & Collect at 90 UK stores.
Customers who purchased "Sylvanian Families Beechwood Hall" also looked at: