Swingball All Surface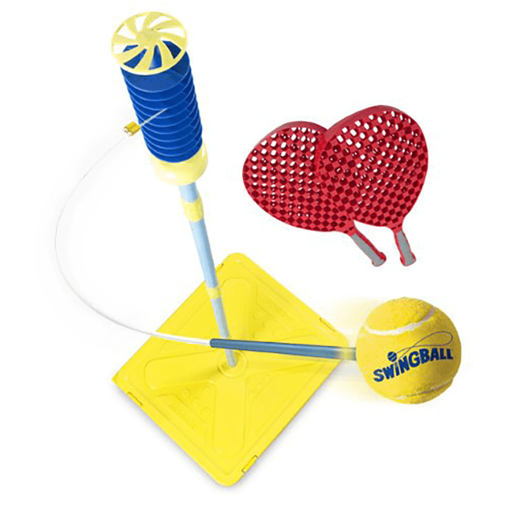 Price £29.99
BUY NOW!
Swingball All Surface
Swingball All Surface - "Swing into action with the Championship Swingball set. Whether you're indoors, out in the garden or even at the beach, this portable swingball set can be used on almost any surface. Simply fill the base with sand or water to make it secure and you're ready to play. When it's not in use, the base also doubles as a handy carry case for easy storage and transport - you can take it anywhere! Suitable for kids aged four and up, this fun set includes a height adjustable pole, two checkerbats and a tennis ball with tether. Features Can be played on any surface Base doubles as a carrycase Pole is height adjustable Comes with durable checkerbats and tennis ball "
Made by: n/aCategory: Toys
Item Code: ENT531685
FREE 30 minute Click & Collect at 90 UK stores.
Customers who purchased "Swingball All Surface" also looked at: