Star Wars Ultimate Sports set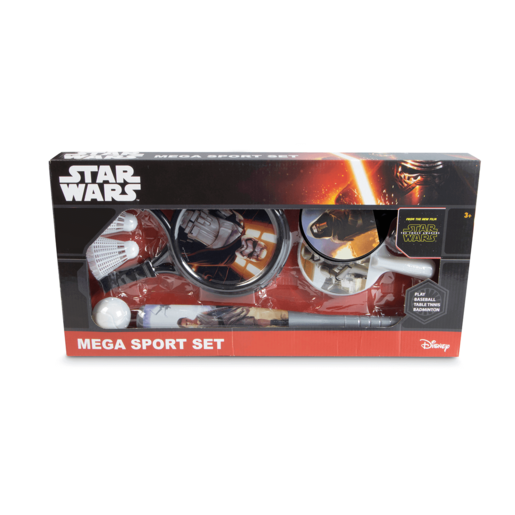 Price £7.50
BUY NOW!
Star Wars Ultimate Sports set
Star Wars Ultimate Sports set - "Get physical with the Star Wars crew and their Ultimate Sports Set. Go outside with friends and play three brilliant games. Serve and volley with the tennis set, hit a home run or go head-to-head in badminton. The Ultimate Sports Set contains everything you need straight out of the box – complete with pics of your favourite Star Wars characters. Even Yoda would love to play! A great gift for ages three and up. What's in the box? 2 x rackets 2 x balls 2 x badminton rackets 2 x shuttlecocks 1 x bat 1 x baseball "
Made by: Star WarsCategory: Toys
Item Code: ENT526194
FREE 30 minute Click & Collect at 90 UK stores.
Customers who purchased "Star Wars Ultimate Sports set" also looked at: