Scalextric Batman vs Joker Race Set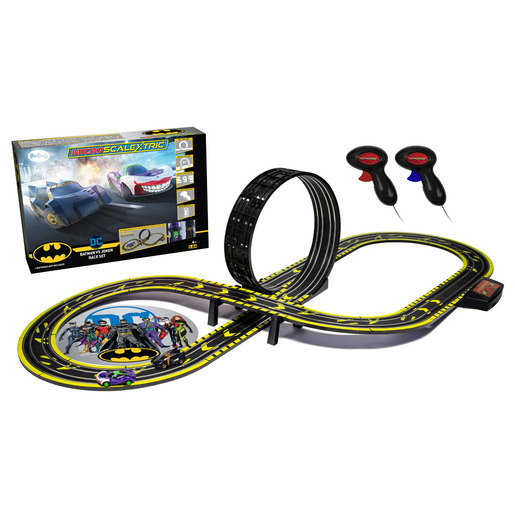 Price £49.99

+ FREE DELIVERY
BUY NOW!
Scalextric Batman vs Joker Race Set
Scalextric Batman vs Joker Race Set - "Zoom through the streets of Gotham City with this awesome Batman vs Joker Race Set from the Scalextric range. Who will win in the race between good and evil? You decide! This awesome Scalextric set includes a Bat-Mobile and Joker-inspired race car, as well as a super-cool track. Show off your stunting skills on the loop, or prepare for an epic crash at the crossroads. This upgraded Scalextric set is compatible with Android and iOS apps, which means you can control and customise your car from your smartphone. It includes 2 race cars, two Spark Plug dongles and plenty of track pieces. For ages 4 and over."
Item Code: ENT548380
FREE 30 minute Click & Collect at 90 UK stores.
Customers who purchased "Scalextric Batman vs Joker Race Set" also looked at: