Rip N Go Spider-Man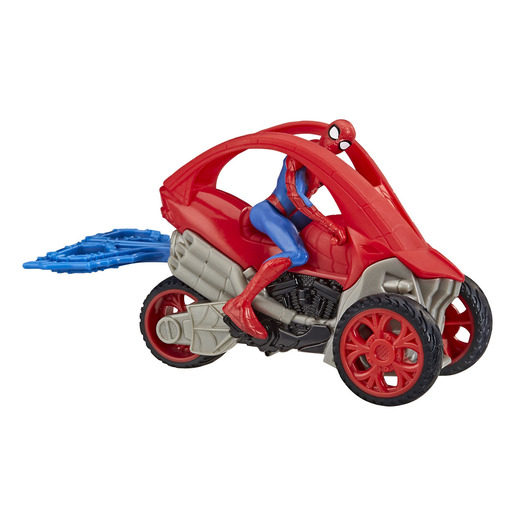 Price £11.00
BUY NOW!
Rip N Go Spider-Man
Rip N Go Spider-Man - "Zoom off into your next adventure with this exciting Rip N Go Spider-Man toy. When danger looms, Spider-Man is always ready to save the day. Now, he can get to the action even quicker in his speedy Spider-Cycle. Insert the split cord, then pull it out to watch your Spider-Cycle zoom away. This set includes 1 Spider-Man figure, 1 Spider-Cycle and 1 ripcord. Don't forget to browse the rest of the Spider-Man range to add even more action to your playtime. For ages 4 and over."
Made by: Spider ManCategory: Action Figures
Item Code: ENT548585
FREE 30 minute Click & Collect at 90 UK stores.
Customers who purchased "Rip N Go Spider-Man" also looked at: