Pool Table Game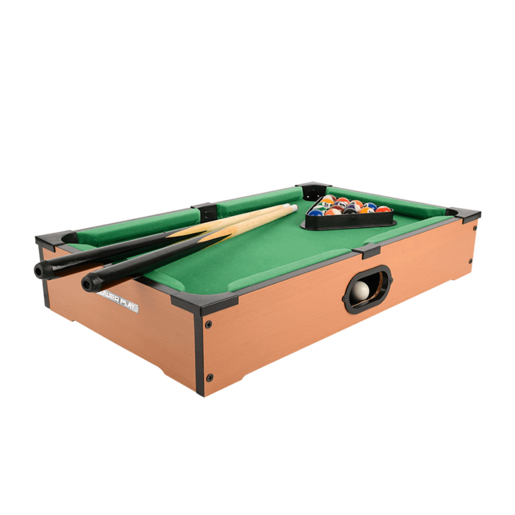 Price £29.99
BUY NOW!
Pool Table Game
Pool Table Game - "Become a pool pro with this brilliant Table Top Game. Easy to pick up and play, this pool game is small enough to put on a table so won't take up a lot of space. What's more, all accessories are included for fun straight out of the box. Set up the balls with the triangle then go head-to-head with a friend. Pot all the balls to win the game! The Table Top Pool Game is for ages five and up. What's in the box? Balls2 x cuesTriangle"
Made by: n/aCategory: Learning and Books
Item Code: ENT530586
FREE 30 minute Click & Collect at 90 UK stores.
Customers who purchased "Pool Table Game" also looked at: