Nerf Super Soaker Floodinator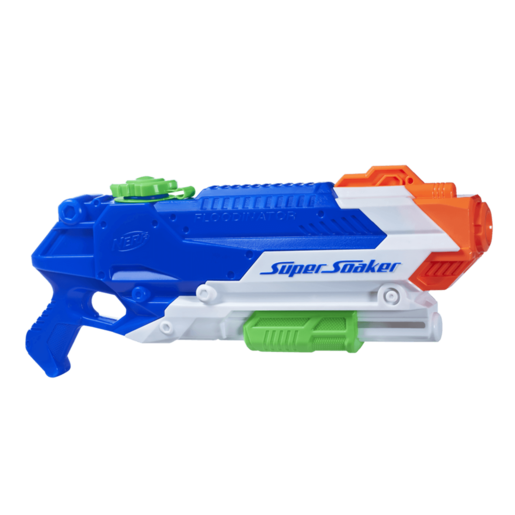 Price £20.00
BUY NOW!
Nerf Super Soaker Floodinator
Nerf Super Soaker Floodinator - "Unleash huge soakination with the Super Soaker Floodinator water blaster! Fill the tank and pump to fire a deluge of water up to 38 feet (11.5 meters). The tank holds two liters of water, putting plenty of waterpower in the hands of battlers. Grab the Floodinator water blaster and flood the competition! Nothing soaks like a Super Soaker water blaster! A great gift for ages six and up."
Item Code: ENT533950
FREE 30 minute Click & Collect at 90 UK stores.
Customers who purchased "Nerf Super Soaker Floodinator" also looked at: