LEGO Duplo Modular Playhouse - 10929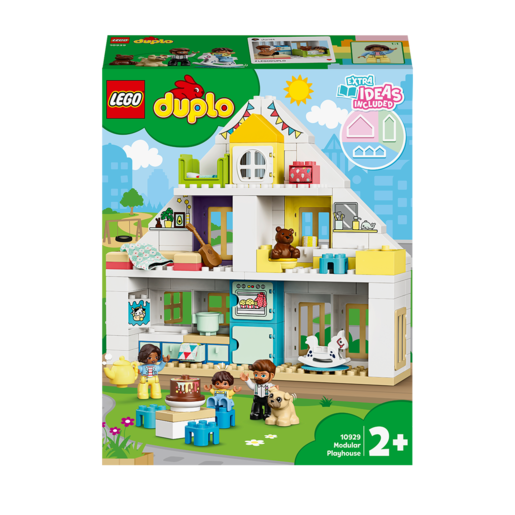 Price £54.99

+ FREE DELIVERY
BUY NOW!
LEGO Duplo Modular Playhouse - 10929
LEGO Duplo Modular Playhouse - 10929 - "Little ones will love this LEGO DUPLO Town Modular Playhouse 3in1 Building Set. This easy-to-build 130-piece playset, which is ideal for children who dream of growing up to be just like their mum and dad, contains lots of opportunity for children to pay and learn. Perfect for teaching children about everyday life, whether that's cooking or getting ready for bedtime, this set offers plenty of opportunity for imaginative role-play, especially with the mum, dad, child and pet dog figures to play with. For more fun, kids can rebuild the same pieces as a tower house or residential house. Suitable for children aged 3 years and over."
Made by: LegoCategory: Lego Duplo
Item Code: ENT545335
FREE 30 minute Click & Collect at 90 UK stores.
Customers who purchased "LEGO Duplo Modular Playhouse - 10929" also looked at: