LEGO City Jungle Buggy 60156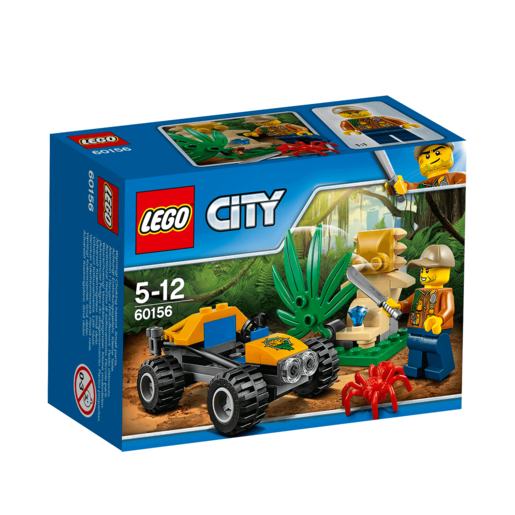 Price £4.00
BUY NOW!
LEGO City Jungle Buggy 60156
LEGO City Jungle Buggy 60156 - Hop on the buggy and set out on an adventure in the mysterious LEGO® City jungle! Grab your machete to clear away the plants and see what you can uncover… just watch out for the giant spider! This LEGO building set's ideal for ages five and up. What's in the box? Explorer minifigure Buggy Accessory elements Buggy (3cm x 8cm x 4cm) Statue (4cm x 5cm x 3cm) Mad about LEGO? Check out the entire range of LEGO toys
Made by: LegoCategory: Lego City
Item Code: ENT532036
FREE 30 minute Click & Collect at 90 UK stores.
Customers who purchased "LEGO City Jungle Buggy 60156" also looked at: