LeapFrog Yum-2-3 Toaster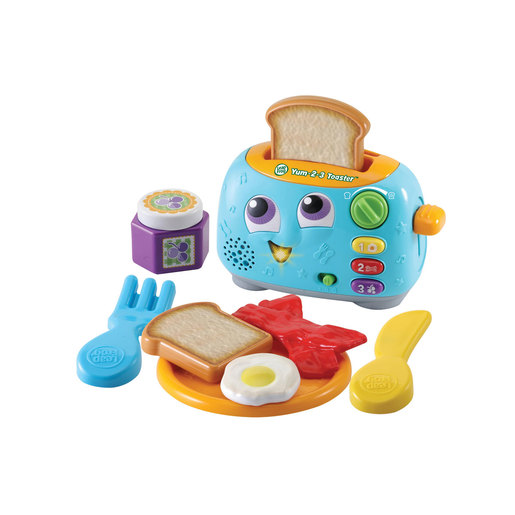 Price £18.00
BUY NOW!
LeapFrog Yum-2-3 Toaster
LeapFrog Yum-2-3 Toaster - "Young children will love serving up pretend meals with this LeapFrog Yum-2-3 Toaster. With this set, which contains nine different foods and utensils, little ones can role-play the making of egg and bacon sandwiches or pretend to spread the jam on toast using the role-play knife included. Just like in real life, the toaster pops up the toast when it's done. Children can also turn the dial and choose whether they want it light or dark using the buttons on the side. Suitable for children aged 12 months and over. "
Made by: Leap FrogCategory: Toys
Item Code: ENT544468
FREE 30 minute Click & Collect at 90 UK stores.
Customers who purchased "LeapFrog Yum-2-3 Toaster" also looked at: