LeapFrog Lettersaurus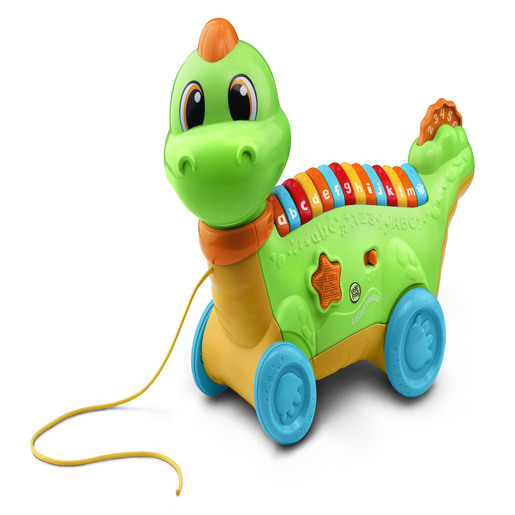 Price £23.00
BUY NOW!
LeapFrog Lettersaurus
LeapFrog Lettersaurus - "Explore the alphabet with the delightful LeapFrog Lettersaurus. This happy little dinosaur has brightly coloured letter keys along his back that little learners can press to hear letter names and the sounds they make. The light up star button on the dinosaur's side plays catchy tunes and the spinning wheel in its tail adds numbers and counting to the learning fun. The LeapFrog Lettersaurus is also a fantastic pull along toy which encourages little ones to toddle and walk. The dinosaur's friendly face will turn side to side as he wobbles along and plays his learning songs. A lovely learning friend for 18 months and over."
Made by: Leap FrogCategory: Toys
Item Code: ENT539604
FREE 30 minute Click & Collect at 90 UK stores.
Customers who purchased "LeapFrog Lettersaurus" also looked at: