Kinetic Sand - Beach Day Fun Set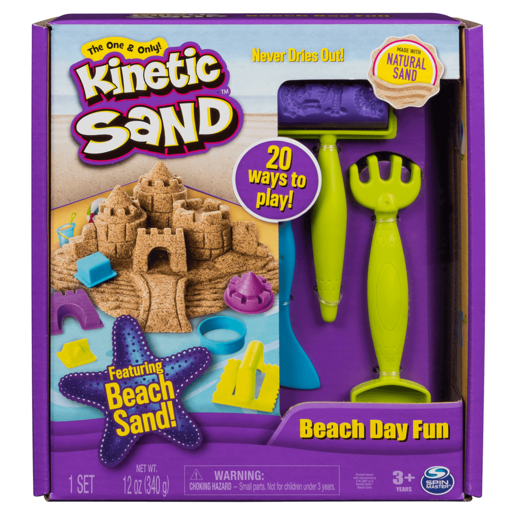 Price £10.00
BUY NOW!
Kinetic Sand - Beach Day Fun Set
Kinetic Sand - Beach Day Fun Set - "Bring the beach to you with the Kinetic Sand Beach Day Fun Set. Explore the sandbox to discover 20 different ways to play! Use the moulds, tools and Kinetic Sand to create a sandcastle in your own back garden. Magical, mouldable and mesmerising, Kinetic Sand sticks to itself and not to you! Since it never dries out, you can build again and again. This Kinetic Sand set's ideal for ages three years and up. What's in the box? 340g of Kinetic Sand 5 x moulds 4 x tools 1 x transformable sand box "
Made by: Kinetic SandCategory: Creative and Construction
Item Code: ENT532884
FREE 30 minute Click & Collect at 90 UK stores.
Customers who purchased "Kinetic Sand - Beach Day Fun Set" also looked at: