James Galt Tell the Time Set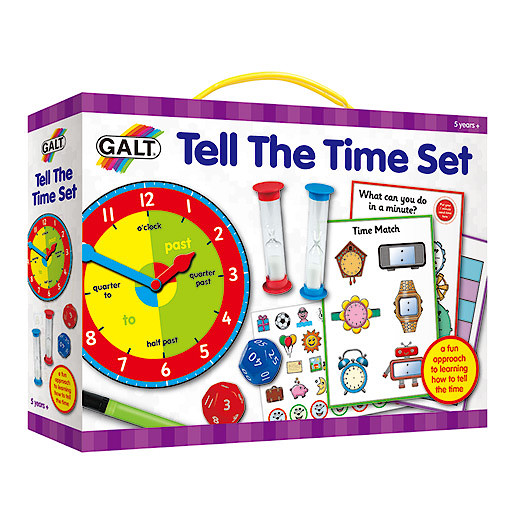 Price £10.00
BUY NOW!
James Galt Tell the Time Set
James Galt Tell the Time Set - "Telling the time has never been so much fun with this James Galt Set. It helps children to learn how to tell, measure and understand the time – complete with tips, game ideas and step by step guide. This activity set's ideal for ages five and up. What's in the box? Teaching clock 1-minute sand timer 5-minute sand timer 2 x 12-sided dice 3 x double-sided cards Wipe-off pen Vinyl sticker sheet "
Made by: Galt Toys and GamesCategory: Creative and Construction
Item Code: ENT526168
FREE 30 minute Click & Collect at 90 UK stores.
Customers who purchased "James Galt Tell the Time Set" also looked at: