Gooey Louie Game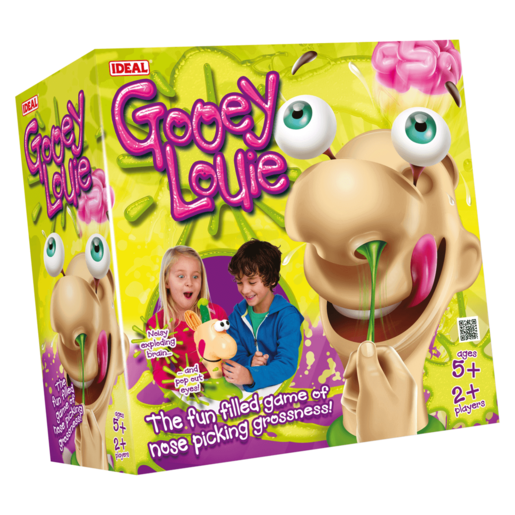 Price £18.40
BUY NOW!
Gooey Louie Game
Gooey Louie Game - "Get ready to 'pick' a winner when you go head to head with Gooey Louie. Take turns sticking your finger up Louie's fat, hairy nose and have a good feel around to see what you can find. Pull out one of Louie's many stretchy gooeys, it could be short or it could be long. Be lucky and all will be well, but pull the wrong gooey and Louie' s eyes will bulge and his brain will explode! Great for 2+ players aged five and up. What's in the box? 1 x Gooey Louie1 x jumping brain 12 x gooeys Rubber band Dice Instructions "
Made by: n/aCategory: Learning and Books
Item Code: ENT513967
FREE 30 minute Click & Collect at 90 UK stores.
Customers who purchased "Gooey Louie Game" also looked at: