Geomag Mechanics Construction Set â?? 28pc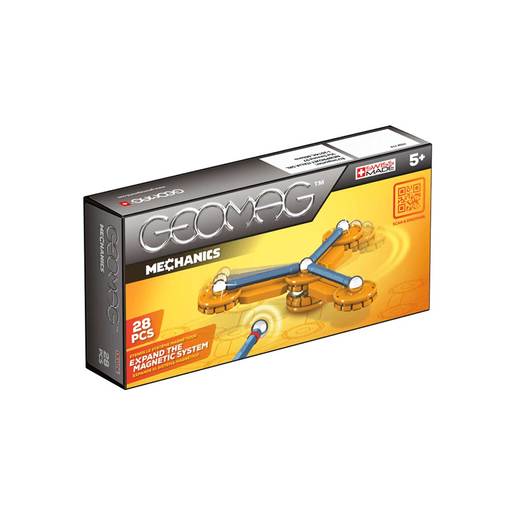 Price £10.00
BUY NOW!
Geomag Mechanics Construction Set â?? 28pc
Geomag Mechanics Construction Set â?? 28pc - "Explore the power of magnetism with the awesome build and play Geomag Mechanics 28 Pieces Construction Set. Geomag Mechanics combines the simple, magnetic Geomag construction system with new mechanical elements that add extra excitement and opportunities for play and STEM learning. Using the magnetic poles and Geomag gear wheels you can create awesome, magnetically moving models. Start experimenting with the ideas included in the instruction book and then explore further with the 28 Geomag Mechanics pieces. Combine the Geomag Mechanics Construction Set with other Geomag sets to extend the building, creating and exploring possibilities. Awesome construction challenges for 5 and over."
Item Code: ENT537259
FREE 30 minute Click & Collect at 90 UK stores.
Customers who purchased "Geomag Mechanics Construction Set â?? 28pc" also looked at: