Frog Feeding Frenzy Game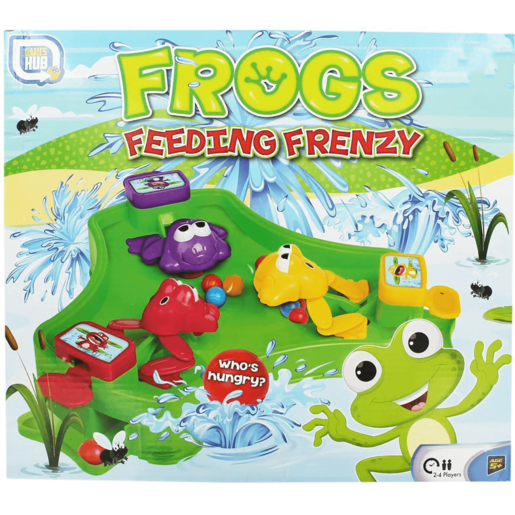 Price £14.00
BUY NOW!
Frog Feeding Frenzy Game
Frog Feeding Frenzy Game - "There's a Frog Feeding Frenzy down at the pond! Sitting on their lily pads each of the frogs in this game is ready for dinner. Use the handle of your frog to make them leap and grab as many of the brightly coloured balls as they can from the pond. When there's nothing left to gobble up from the pond count up your balls and see which frog at the most. Will your frog be full, or will he want to go back for seconds? Frantic feeding fun for up to 3 players 5 and over."
Made by: n/aCategory: Learning and Books
Item Code: ENT533207
FREE 30 minute Click & Collect at 90 UK stores.
Customers who purchased "Frog Feeding Frenzy Game" also looked at: