Evi Love Puppy Fun Figure Playset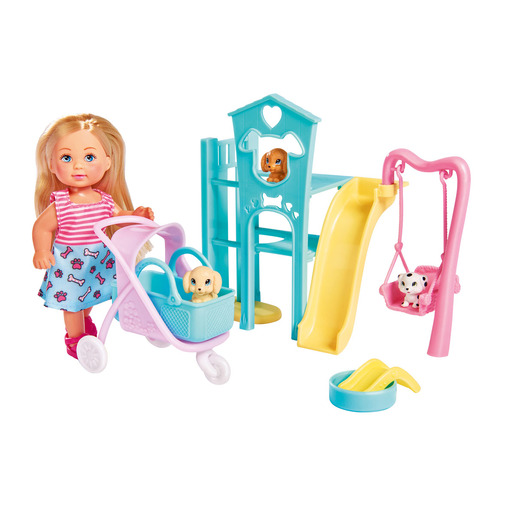 Price £22.00
BUY NOW!
Evi Love Puppy Fun Figure Playset
Evi Love Puppy Fun Figure Playset - "Children will love storytelling with this Puppy Fun Figure Playset from the Evi Love range.Letâ??s go to the park! Evi Love adores playing with her puppy pals on the playground. They can whoosh down the slide, swing on the swings or go for a stroll in the cute pushchair. With 3 puppy figures included and a 12cm Evi Love doll, this charming playset is sure to bring lots of storytelling fun to playtime. Donâ??t forget to browse the rest of the Evi Love range, where youâ??ll find plenty more dolls, playsets and accessories to inspire their imaginations (each sold separately).For ages 3 years and over."
Item Code: ENT550001
FREE 30 minute Click & Collect at 90 UK stores.
Customers who purchased "Evi Love Puppy Fun Figure Playset" also looked at: