Early Learning Centre Wooden Trike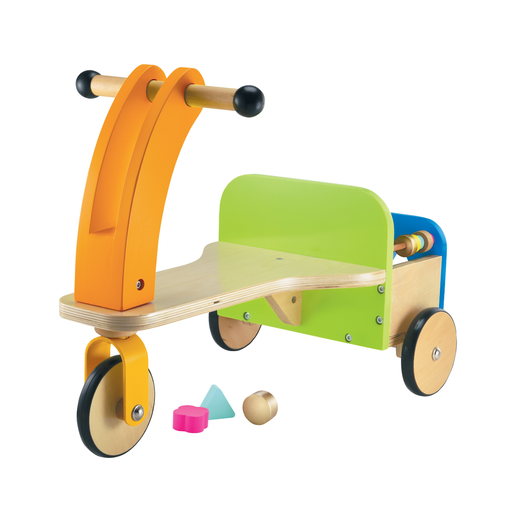 Price £39.99

+ FREE DELIVERY
BUY NOW!
Early Learning Centre Wooden Trike
Early Learning Centre Wooden Trike - "Take a ride on the ELC Wooden Trike and Trail for speedy, scooting fun. This sturdy, traditional wooden trike is the perfect vehicle for little ones to ride as they explore balancing and coordination. The storage compartment at the back of the trike allows children to carry favourite toys and snacks with them as they zoom around. When they are tired of riding, the wooden beads and shape sorter provide extra entertainment. Older riders will enjoy the independence of turning the chunky handlebars to decide which direction to go, while slip-resistant wheels make the Trike and Trail fun and safe for riding on any indoor or outdoor surface. An awesome ride for 12 months and over."
Made by: Early Learning CentreCategory: Toys
Item Code: ENT540383
FREE 30 minute Click & Collect at 90 UK stores.
Customers who purchased "Early Learning Centre Wooden Trike" also looked at: