Early Learning Centre Wooden Activity Workbench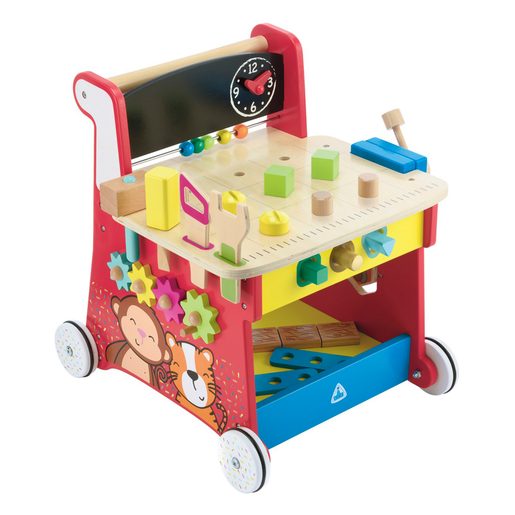 Price £34.99

+ FREE DELIVERY
BUY NOW!
Early Learning Centre Wooden Activity Workbench
Early Learning Centre Wooden Activity Workbench - "The ELC Wooden Activity Workbench is a delightful place for little ones to explore and play. The classic, brightly coloured workbench can be pushed around on non-slip wheels and helps build confidence in first time walkers with an easy-grip handle. There are over 22 accessories to have fun with at the Activity Workbench. Use the hammer to sort the shapes into the right holes. Turn the cogs, spin the vice and count with the coloured beads. You can even saw a log in half and put it back together again! Doodle and draw on the chalkboard and move the hands of the clock to show when it's time for snacks.Dimensions: H44cm x W33cm x D36cm Awesome activities for 12 months and over."
Made by: Early Learning CentreCategory: Toys
Item Code: ENT540395
FREE 30 minute Click & Collect at 90 UK stores.
Customers who purchased "Early Learning Centre Wooden Activity Workbench" also looked at: