Early Learning Centre Safety Set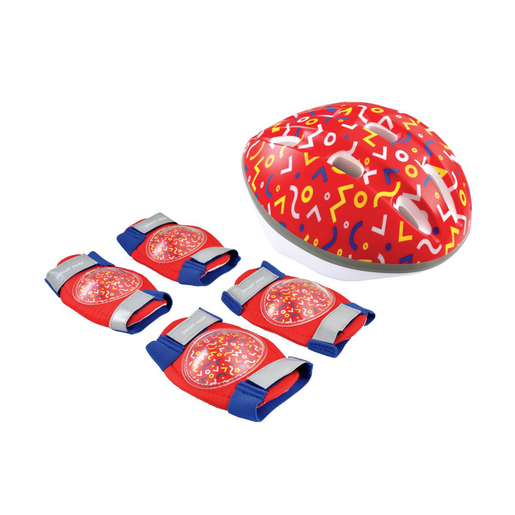 Price £12.00
BUY NOW!
Early Learning Centre Safety Set
Early Learning Centre Safety Set - "Keep your little one safe when they'??re finding their balance on two or four wheels with this Early Learning Centre Safety Set.Ideal for keeping them safe from bumps and scrapes, this safety set includes a padded helmet, elbow and knee pads, all with adjustable straps for a secure fit. Safety helmets are a must when on wheels and the helmet along with the elbow pads and knee pads will help keep your little ones safe. This set is perfect for building confidence with, bikes, scooters and roller skates.Product Features:Set for protecting against scrapes and bumpsSet contains: 1x helmet, 1x set of knee pads and 1x set of elbow padsSet protects the head, knees and elbowsHelps build confidence on skates or scootersHelmet essential for safe cycling"
Made by: Early Learning CentreCategory: Toys
Item Code: ENT540455
FREE 30 minute Click & Collect at 90 UK stores.
Customers who purchased "Early Learning Centre Safety Set" also looked at: