Early Learning Centre My First Pool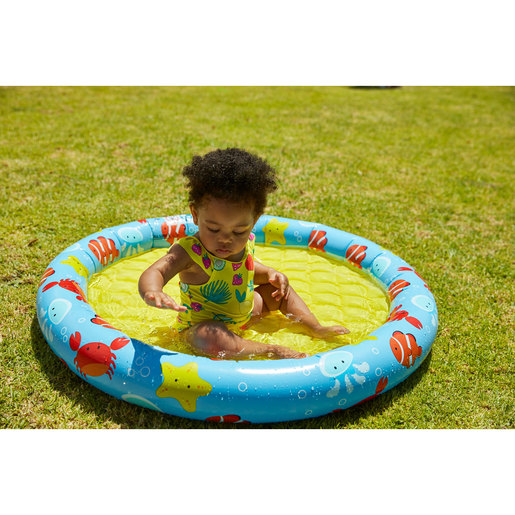 Price £9.00
BUY NOW!
Early Learning Centre My First Pool
Early Learning Centre My First Pool - "Little ones will love making a splash with My First Pool from Early Learning Centre. This inflatable blue pool, which has a cute design adorned with fish and jellyfish, is ideal for outdoor fun during the summer, while it can be filled with balls (sold separately) for indoor play times during the winter or on rainy days. With a fun design and an inflatable base for extra comfort, this pool is ideal for lots of fun all year round! Suitable for children aged 9-24 months."
Made by: Early Learning CentreCategory: Toys
Item Code: ENT540480
FREE 30 minute Click & Collect at 90 UK stores.
Customers who purchased "Early Learning Centre My First Pool" also looked at: