DreamWorks Trolls Hug Time Poppy Doll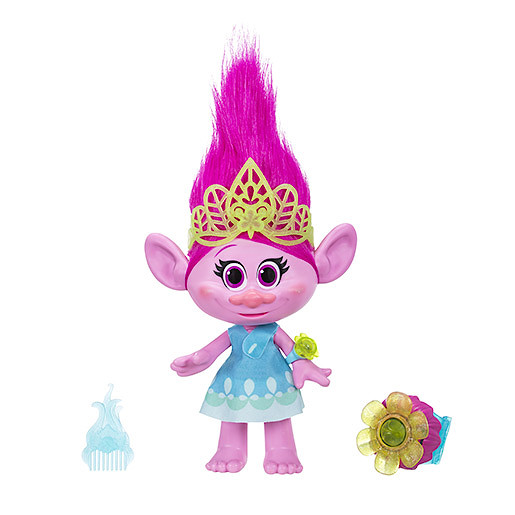 Price £28.49
BUY NOW!
DreamWorks Trolls Hug Time Poppy Doll
DreamWorks Trolls Hug Time Poppy Doll - "Just in time for hugs! DreamWorks Trolls Poppy is a loveable, colorful princess who always takes a break for Hug Time, no matter where her adventures take her. Inspired by the DreamWorks Trolls movie, Hug Time Poppy stands 35.5cm tall and speaks 25 phrases when you press her tummy. She even plays songs from the film because with a song in your heart, you can do anything! Rock her back and forth so that it looks like she's dancing to the beat. You can also wear a light up bracelet just like the doll's -- when activated, their matching bracelets and the doll's hair all light up to the beat of the music. Give her a hug and join the fun! A great gift for ages four and up. Please note: 2 x AA, 3 x LR44 (included)."
Made by: TrollsCategory: Dolls
Item Code: ENT526376
FREE 30 minute Click & Collect at 90 UK stores.
Customers who purchased "DreamWorks Trolls Hug Time Poppy Doll" also looked at: