Deluxe Medical Centre Case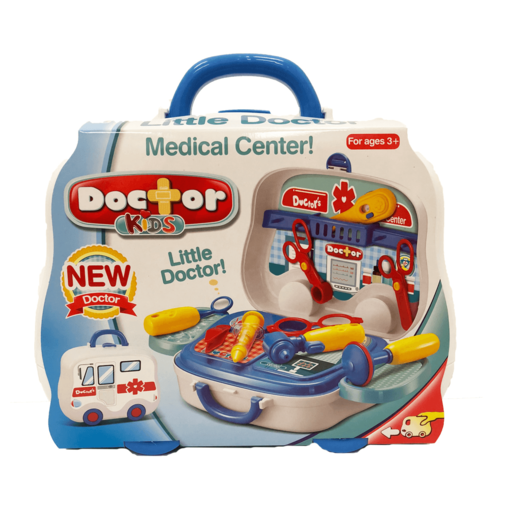 Price £7.50
BUY NOW!
Deluxe Medical Centre Case
Deluxe Medical Centre Case - "Little Doctors will love all the role-playing fun they can have with the Deluxe Medical Centre Case. Packed full of gadgets and accessories, including a thermometer, doctor's hammer, syringe and so much more, your little Doctor will have everything they need for engaging and imaginative hospital or GP games. All the pieces easily fit into the cute, ambulance styled carry case, and, with its handle and wheels, the doctor can easily race to any roleplaying emergencies. Delightful roleplay for 3 and over."
Made by: n/aCategory: Toys
Item Code: ENT536015
FREE 30 minute Click & Collect at 90 UK stores.
Customers who purchased "Deluxe Medical Centre Case" also looked at: