Cool Maker Hollywood Hair Extension Maker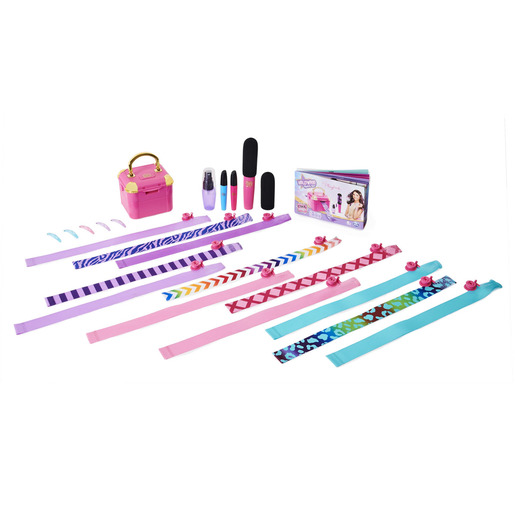 Price £25.00
BUY NOW!
Cool Maker Hollywood Hair Extension Maker
Cool Maker Hollywood Hair Extension Maker - "Get ready to show off your style with this amazing Hollywood Hair Extension Maker from the Cool Maker range. Whether you want to add a bit of colour to your hair for a special party or just want to experiment with your friends, this Hair Extension Maker is so much fun! Choose your favourite colour and customise the design. Then, pop the ribbon into the machine and watch it magically become a colourful hair extension! Inside the box, youâ??ll find everything you need to get started, including clips, ribbons, accessories and more. For ages 8 and over."
Made by: n/aCategory: Creative and Construction
Item Code: ENT548149
FREE 30 minute Click & Collect at 90 UK stores.
Customers who purchased "Cool Maker Hollywood Hair Extension Maker" also looked at: