Bluey Playground Playset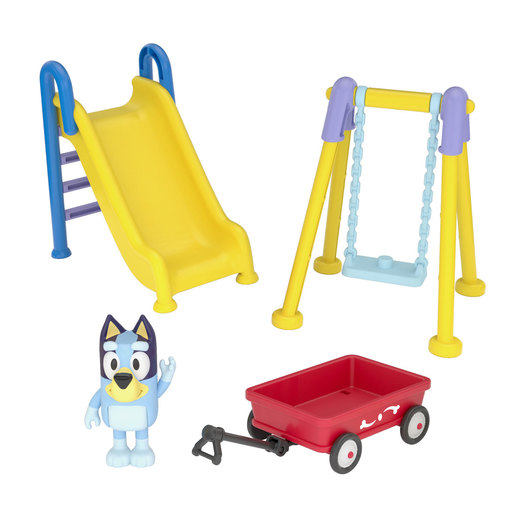 Price £13.00
BUY NOW!
Bluey Playground Playset
Bluey Playground Playset - "Children will love storytelling with this Playground Playset from the Bluey range.Thereā??s so much to do with Bluey at the park. She can swing backwards and forwards on the swing, whoosh down the slide or go for a ride in the bright red wagon. With a poseable Bluey character included, children will have lots of fun making up adventures together with their new friend.This exciting playset includes:1x Bluey figure1x swing set1x red wagon1x slideFor ages 3 years and over."
Made by: Bluey ToysCategory: Toys
Item Code: ENT551563
FREE 30 minute Click & Collect at 90 UK stores.
Customers who purchased "Bluey Playground Playset" also looked at: