Baby Annabell Changing Bag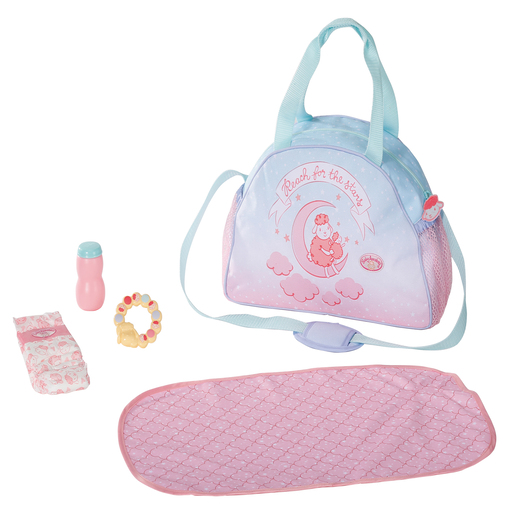 Price £17.00
BUY NOW!
Baby Annabell Changing Bag
Baby Annabell Changing Bag - "Kids will love nurturing their favourite baby doll with this colourful Changing Bag from the Baby Annabell range. When your little one is out and about, they need all their Baby Annabell essentials with them! This cute Changing Bag helps them carry spare nappies, bottles and more to help them look after their favourite toy. The Changing Bag features a dreamy sheep design and comes in pretty pinks and purples. It's suitable for use with most Baby Annabell dolls. The set includes: • 1 Changing Bag, • 1 changing mat • 1 powder pot • 1 teething ring • 1 nappy For ages 3 years and over."
Made by: Baby AnnabellCategory: Dolls
Item Code: ENT548293
FREE 30 minute Click & Collect at 90 UK stores.
Customers who purchased "Baby Annabell Changing Bag" also looked at: