Baby Alive - Interactive Baby Lil Doll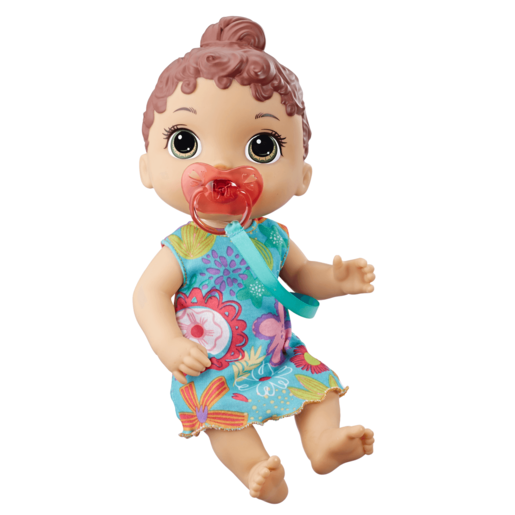 Price £16.00
BUY NOW!
Baby Alive - Interactive Baby Lil Doll
Baby Alive - Interactive Baby Lil Doll - "Take care of your Baby Alive Interactive Baby Lil Doll to hear all her incredible and sweet sounds. Baby Lil Sounds is an adorable little doll to care for. Stroke her sculpted curls and move her jointed arms to hear her giggle and babble as you play together. Carefully put Baby Lil Sounds down for a nap when she starts to yawn and make sleepy sounds, or, if she starts to whine, give her the included dummy to hear her suck and hiccup. With ten interactive sound effects and a brightly coloured, removable dress, Baby Lil Sounds is endless fun for nurturing and baby doll play. Interactive Baby Doll adventures for 3 and over."
Made by: Baby Alive DollsCategory: Toys
Item Code: ENT540197
FREE 30 minute Click & Collect at 90 UK stores.
Customers who purchased "Baby Alive - Interactive Baby Lil Doll" also looked at: