B Friends 46cm Doll - Emily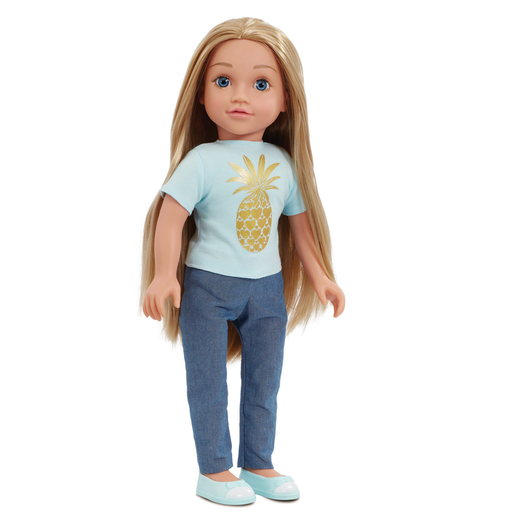 Price £24.99
BUY NOW!
B Friends 46cm Doll - Emily
B Friends 46cm Doll - Emily - "Please note: this product is unable to be delivered to the United StatesYour little ones will love meeting their super-cool new best friend — Emily. Emily is so much fun to play with! She loves filling her diary with all the fab outdoor activities she's been up to — whether she's been on a roller skating or climbing adventure! Emily has realistic long silky hair that you can brush, braid and play with, plus she's small enough to be taken everywhere. Contains 46cm doll and one set of stylish clothes, which are interchangeable with other collectable 45cm B Friends Dolls — Megan, Mia, Amber, Amelia and Kate. Suitable for children aged 3 years and over."
Item Code: ENT539409
FREE 30 minute Click & Collect at 90 UK stores.
Customers who purchased "B Friends 46cm Doll - Emily" also looked at: